Full of Silent Prayer
A trip to holy ground of faithful belief
Prefecturally Designated Tangible Folk Cultural Property
Izena Kami Asagi, Nakada Kami Asagi,
Shomi Kami Asagi and Jicchaku Kami Asagi
Kami Asagi are buildings where a variety of religious ceremonies are held, including supplications for good harvests and fishing catches, such as the Grand Wheat Festival, the Grand Rice Festival, and the Unzami. They come in a traditional thatched style, and the Kami Asagi in each of the communities of Izena, Nakada, Shomi, and Jicchaku have been designated by Okinawa Prefecture as tangible folk-cultural properties. Their structure appears as a roof directly sitting on top of eight stone pillars. There are no walls or floor, and the gap between the roof and the ground is only around 80cm. The reason for this is said to be that the place is where sacred rituals are held, so it is to make people bow their heads when they enter. The structures are simple and antiquated, but this rationale is also one of their characteristics.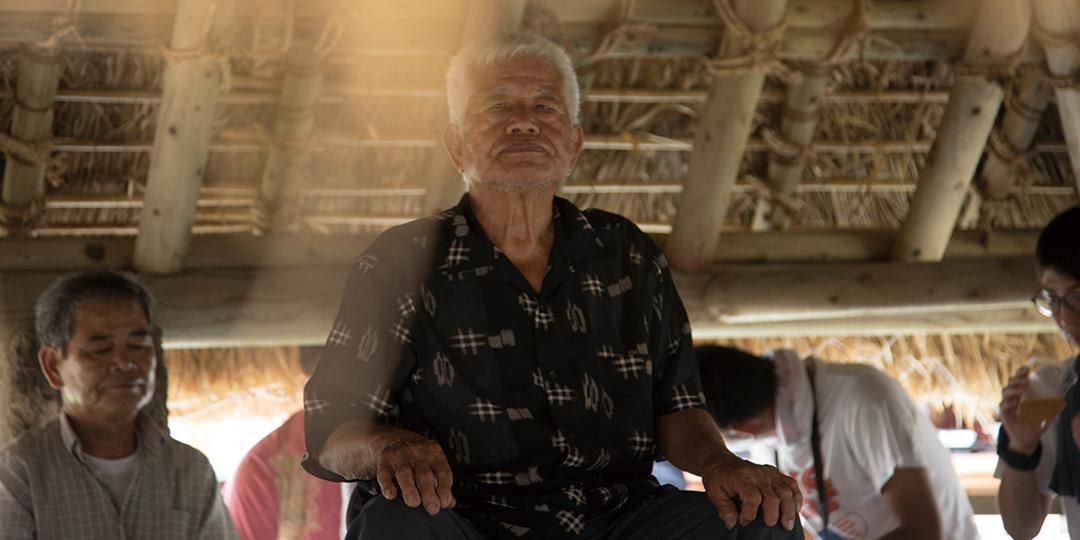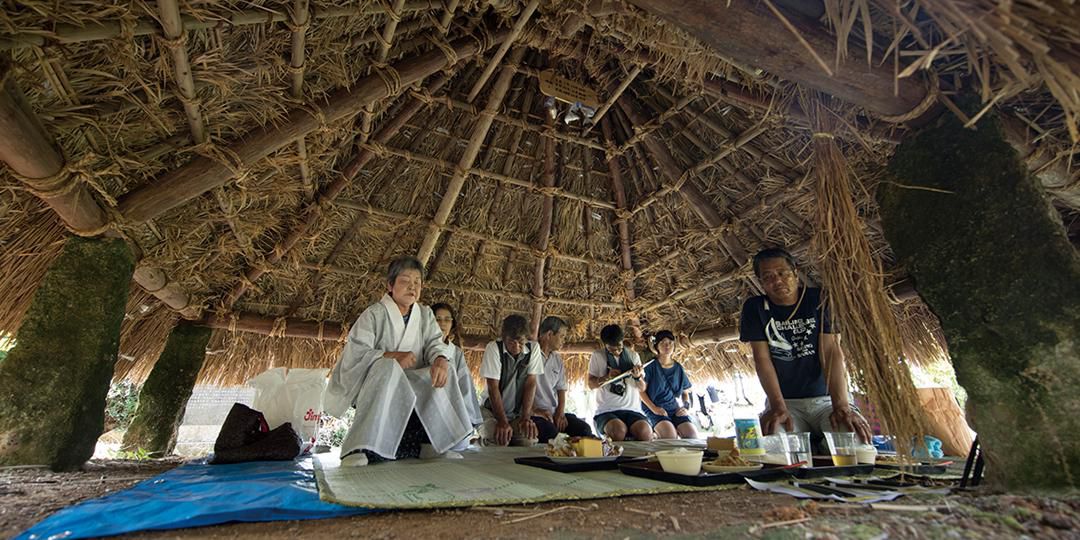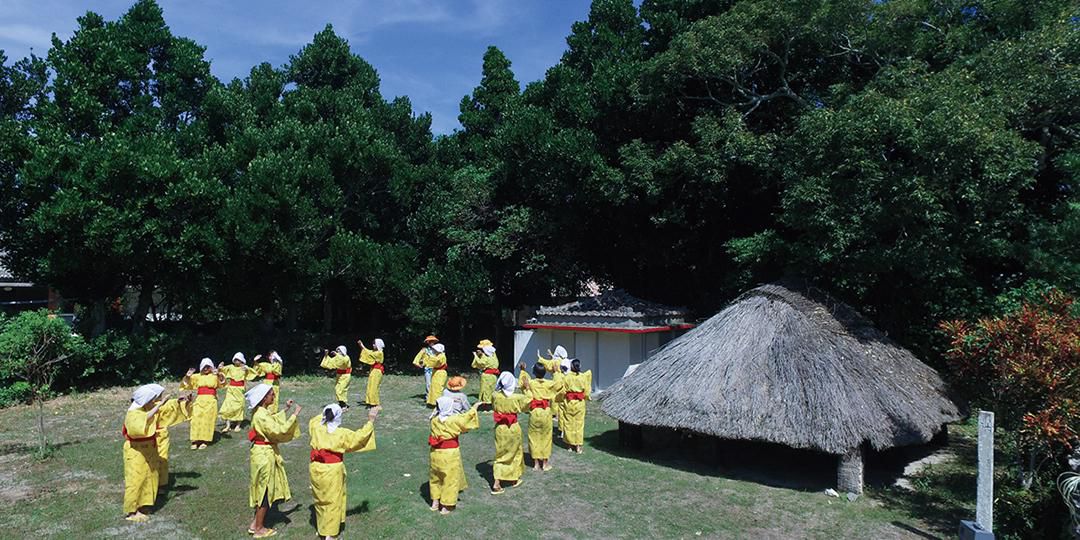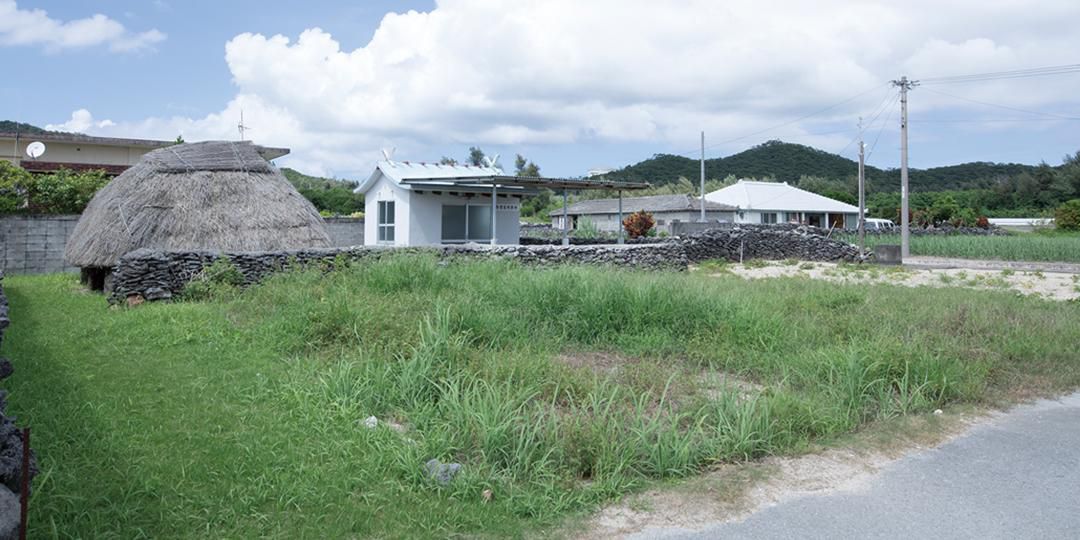 Village Designated Tangible Cultural Property (Sculpture)
Tootoku (3) (Shomi)
Tootoku (3) (Jicchaku)
Tootoku are local deities, and also gods of agriculture. They are said to have come to Izena Island from China in the 17th century, and there are shrines in both Shomi and Jicchaku, within which are enshrined statues of the Tootoku. These statues are village-designated tangible folk-cultural properties. Every year on the 2nd day of February in the old lunar calendar, a Tootoku Festival is held at the shrines in those two locations. Women are not permitted at these festivals, where offerings of pig's heads and meat, goat's meat, ducks, fish, prawns, crabs, and Mochi rice cakes are made to pray for bumper harvests.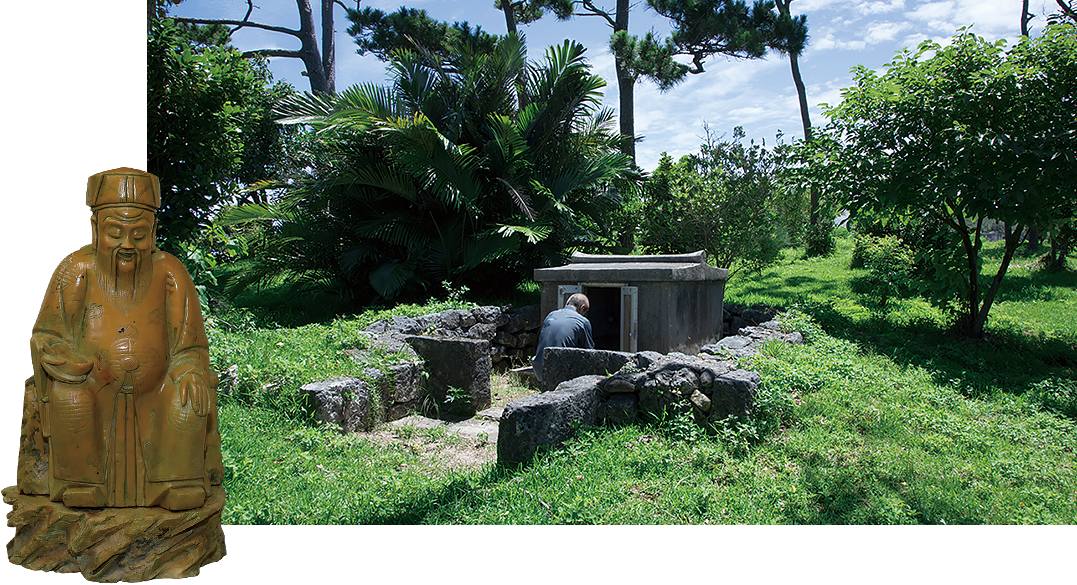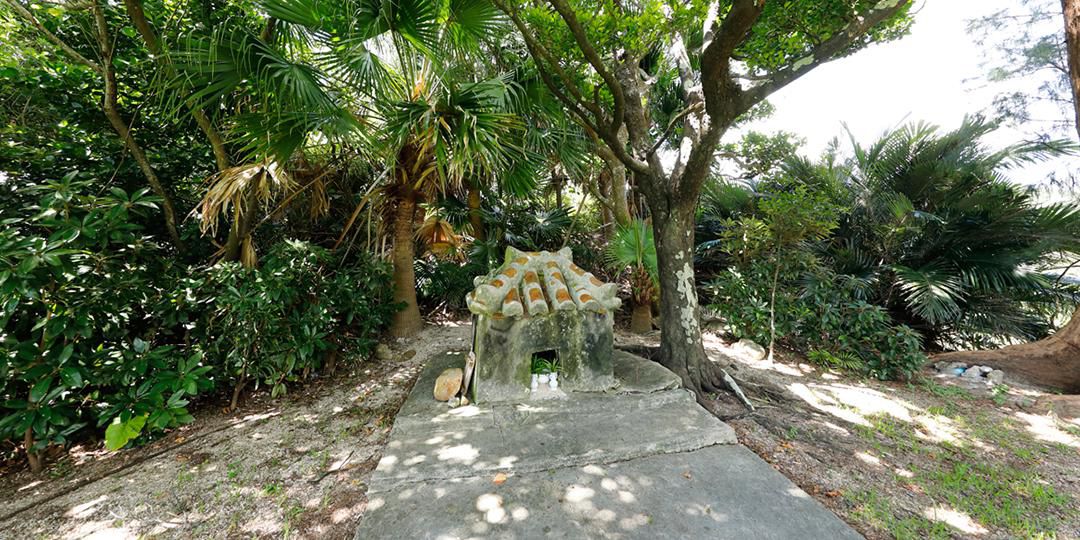 Village Designated Tangible Cultural Property (Sculpture)
Jicchaku Tirukuguchi
Izena still has a traditional folk song called Tirukuguchi, and in particular, the Jicchaku Tirukuguchi has been designated as one of the village's intangible cultural properties. The song contains offerings of prayers and thanks to the gods for bountiful harvests, which everybody sings together as they dance. The Jicchaku Tirukuguchi is performed on the night of the harvest festival on the 11th of August in the old lunar calendar, and it is also said that people in some areas would sing and dance the entire night through. Performing the Tirukuguchi apparently became commonplace around the 13th century, but it is no longer performed on the Okinawan mainland, and so can only be seen on Izena and Iheya. This scarceness is also one of the main reasons it is treasured as a cultural property.