Access to Izena Island
Journey to Izena Island, birthplace of King Sho En
Access to Izena Island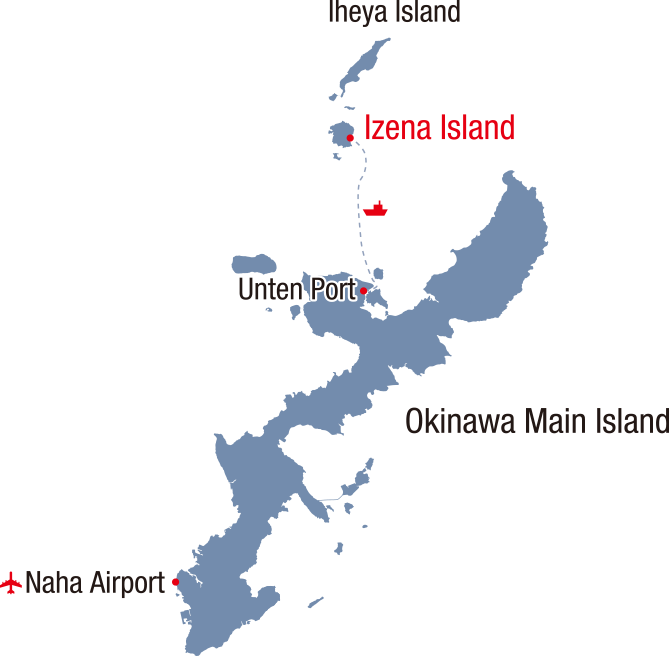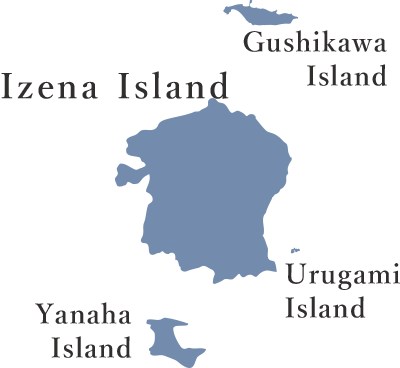 Izena Village
[DATA]

Island circumference:16.7km
Island area:14.16km2
Population: 1,501 (796 male, 705 female)
Number of households: 805
Distance from Okinawa Main Island: 27.8 km north of Unten Port in Nakijin Village
Izena Village has 43 cultural properties (designated at the national, prefectural, and village levels) including handicrafts and historic Sites related to the Ryukyu King Sho En. There are also many events associated with the Ryukyu Dynasty, which generate energy and bonds between the population and also foster a sense of love for the island. The local residents have respect and affection for King Sho En, and to them these cultural properties and events are irreplaceable treasures.
Izena Map
Due to the island's gently undulating topography,
we recommend using a rental car or motorbike to get around.